Air Defence Captain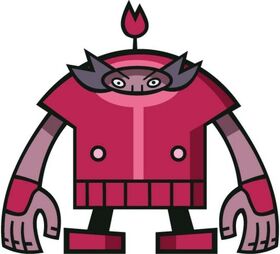 The Air Defence Captain, sometimes also called the Air Defence Commander, is a human warrior and a member of Big Green.
Biography
Edit
At some point after the formation of Big Green, the Air Defence Captain joined and attained his present rank and title. He has subsequently commanded the Anti-Air Units during attacks on Big Green, such as in The Air Battle.
He was again seen directing Big Green's cannon fire in The Bronze Giant Part I, and joined the Giant in the The Bronze Giant Part II.
Personality
Edit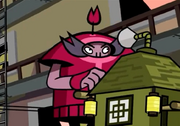 Though high ranking, he has yet to show a military shrewdness characteristic of his position. In fact, he has been known to act downright foolishly, influenced more by his stomach than his mind, such as in
The Air Battle
, when he ate
Lin Chung
's bamboo ammunition, rendering him defenseless against the
eagles
. 
The Air Defence Captain is one of the largest humans in this cast. If the feather on his head is included, he is the tallest human known human in Hidden Kingdom.

If it is not included, he is slightly shorter than Redface Kwan.